What a beautiful day!!! Today I woke up to find out that I was one of the four monthly favorites over at
http://project64colors.blogspot.com/
that was such a nice surprise by itself but as a cherry on top I might have a chance to win two beautiful necklaces. I'm so excited!
It's also time to submit a entry for "Goldenrod" so here are the images that I though matched this color which I found tricky.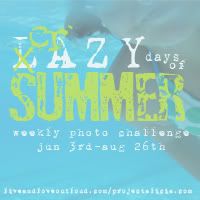 Last week I didn't get around to entering the "crazy days of summer" photo challenge :( I wish I had a more interesting photos but what can I say I have been spending quite a bit of time around the splash pad or pool and this is all I got....thank goodness we didn't go today because we hit 114 degrees. It's definitely summer here in AZ and that means that you can play in the water even when you aren't prepared. I wish I would have taken a picture of my three year old's face when I asked him if he wanted to play in the splash pad. He was playing is the playground and he kept telling me "It's hot mommy..... too hot"
I scored cool mom points by letting him get wet on his "normal clothes" Happy kid means happy mom!
Project64/ week 25/ goldenrod
Not sure I was able to quite find an exact match but I had fun taking these pictures. I also found it funny and sweet that when my three year old son saw me taking the last shot he told me "Mom you love taking pictures of anything don't you? You are always smiling when you hold the camera to your eye."
Hope that all of you are having a great start to your week!!! Thank you for stopping by.